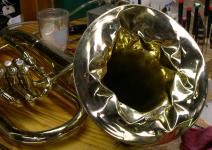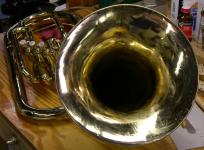 Conn Baritone - 10 yr. old got a ball stuck inside and tried to "bang" it out. It didn't work.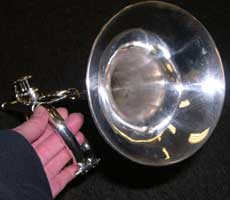 Getzen trumpet. Bell was pretty crunched.
Besides dent work also ultrasonic cleaning and polishing.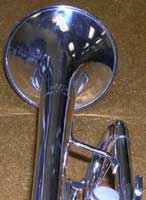 Another view looking down the bell. Customer was thrilled!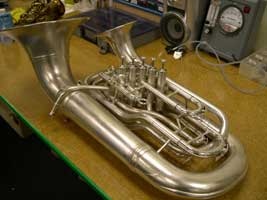 One of our customers collects double bell euphoniums.
This Martin became a real gem after we cleaned and polished it.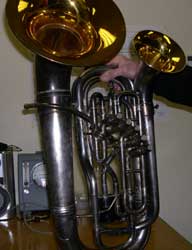 Another view to show the beautiful gold wash inside the bells.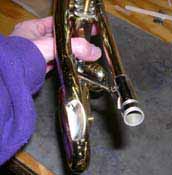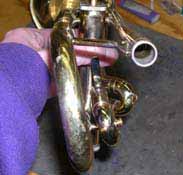 Damaged trumpet crook.
Before and after pictures page 1